DEADY WEB COMIC!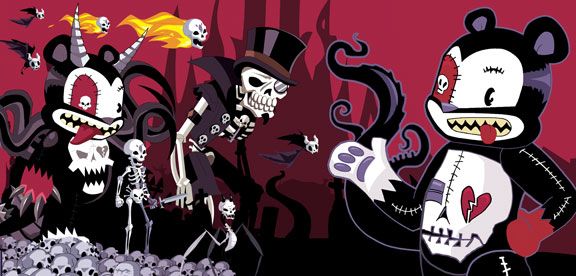 A message from Voltaire:
"Greetings! 
My toy "Deady: Big in Japan" 5 inch mini-qee series by Toy2R has been nominated for a Designer Toy Award in the Best Toy from a Comic Book category! You can vote once a day, every single day until September 1st. Now, of course I would love it if you did, but nothing is more annoying than when people ask you to go vote for them on the internet! LOL! And it's worse when they want you to do it EVERY DAY FOR TWO MONTHS! HA! So... as a thank you to those of you who are voting for Deady, I felt I really needed to give something back.  So, for the first time in YEARS I'm making a Deady comic for you, but this time it's not printed on paper, it's a webcomic and this time, IT'S FREE!!!! Please consider this my gift to you for helping Deady and I by voting as often as you feel comfortable (up to once a day) right here: http://www.designertoyawards.com/categories/11
I will post a new page of this webcomic EVERY Wednesday morning right here until September 1st.  Enjoy!
Sincerely, 
Voltaire"
PAGE ONE:  PAGE TWO:  PAGE THREE:  PAGE FOUR:  PAGE FIVE:  PAGE SIX:
CLICK TO ENLARGE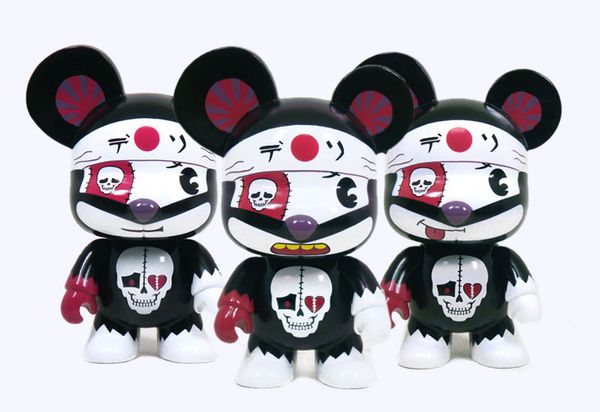 We did it! We did it! Thanks to YOUR votes, Deady: Big in Japan won BEST TOY FROM A COMIC BOOK at the Designer Toy Awards!!!! We couldn't have done it without you! Stay tuned for two more pages to this Deady web comic story arc, coming very soon!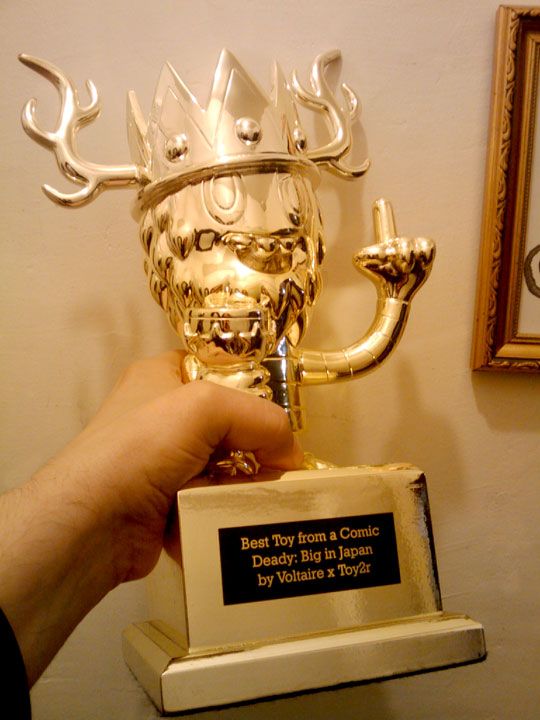 Previous events
HaVoK presents Aurelio Voltaire LIVE at Scout Bar DJ Naika Whisperwish All Ages Welcome Doors at 7pm With DJ Whisperwish
General admission and Table reservations available!
Voltaire's Self Run Social Networking Pages!
Search This Site And the Web
Custom Search