The Very Best of Aurelio Voltaire Volumes 1 and 2 CD Release!
Cemetery Soap by The Lair of Voltaire!
The Black Labyrinth Poster
Gothic Christmas Stockings are HERE!
Introducing the Globlin Hand-Sanitizer Dispenser by The Lair of Voltaire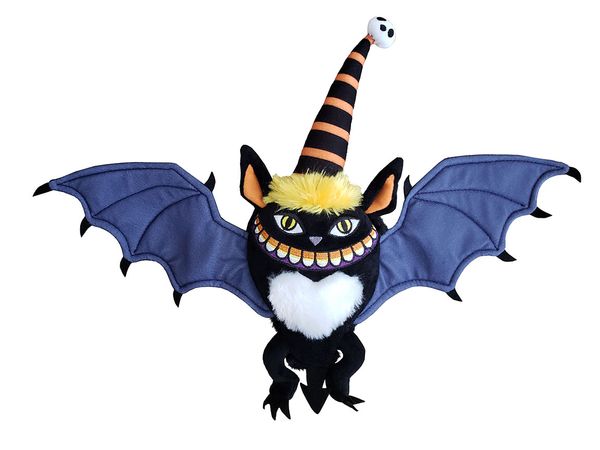 Candy Claws Plush toy (Midnight Flight Edition)
At long last, after years of being sold out, there's a new Candy Claws plush toy coming in time for Christmas! This version, the Midnight Flights edition is closer to Aurelio Voltaire's vision of the iconic character and is waiting to be snuggled by you!
Pre-orders are now open! To pre-order yours today click HERE!
You can also get The Legend of Candy Claws book anytime by clicking HERE!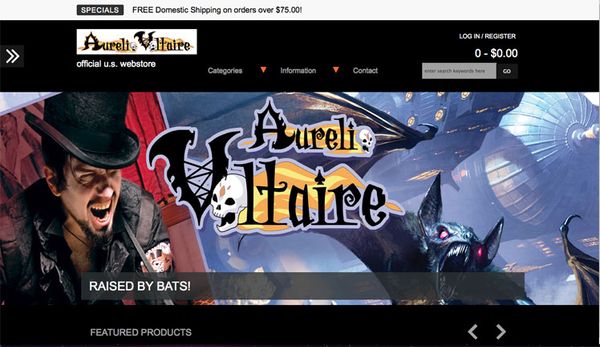 Voltaire Official US webstore now open!!!!
The nice folks at Isotank/Industry8 are now running the Voltaire webstore! You can now purchase many of the items that were available here at the link below. And now, CDs are available and many of them come signed!
click here: AURELIO VOLTAIRE OFFICIAL US WEBSTORE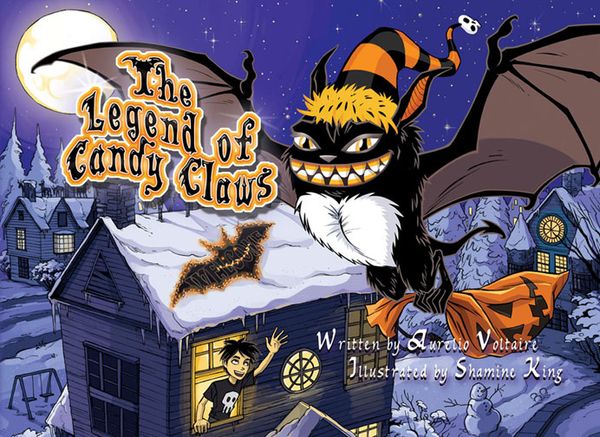 Aurelio Voltaire Books now available at Amazon.com!!!
Add a subheading
At long last, you can now buy these two books any time you chose from Amazon.com! Voltaire himself has inspected the quality of their printing and has been selling these very same books from this print on demand service at his live shows!
THE LEGEND OF CANDY CLAWS
A giant black bat takes candy from bullies on Halloween and delivers it to good little boys and girls on Christmas in this anti-bullying tale for children of all ages. 

"Spooky, witty, bursting with heart!" - Caroline Thompson- screenwriter- The Nightmare Before Christmas

"If Dr. Seuss and Dickens met Poe in a playground, the resulting collaboration might read like The Legend of Candy Claws, a sweet, creepy morality tale for kids, beautifully illustrated, endlessly charming and armed with an important, socially relevant message." - Fangoria Magazine
Get THE LEGEND OF CANDY CLAWS at the link below: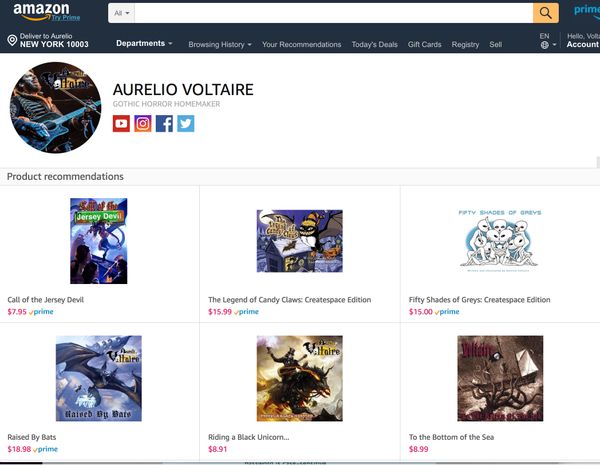 Aurelio Voltaire Items on Amazon.com!
If you prefer to shop from Amazon.com, we've now created a page for you where many Aurelio Voltaire items can be found. Simply click HERE to shop for Aurelio Voltaire on Amazon.com!
The URL for the page is: https://www.amazon.com/shop/thelairofvoltaire
Custom Search